2014
SQM: The Home Does Not Exist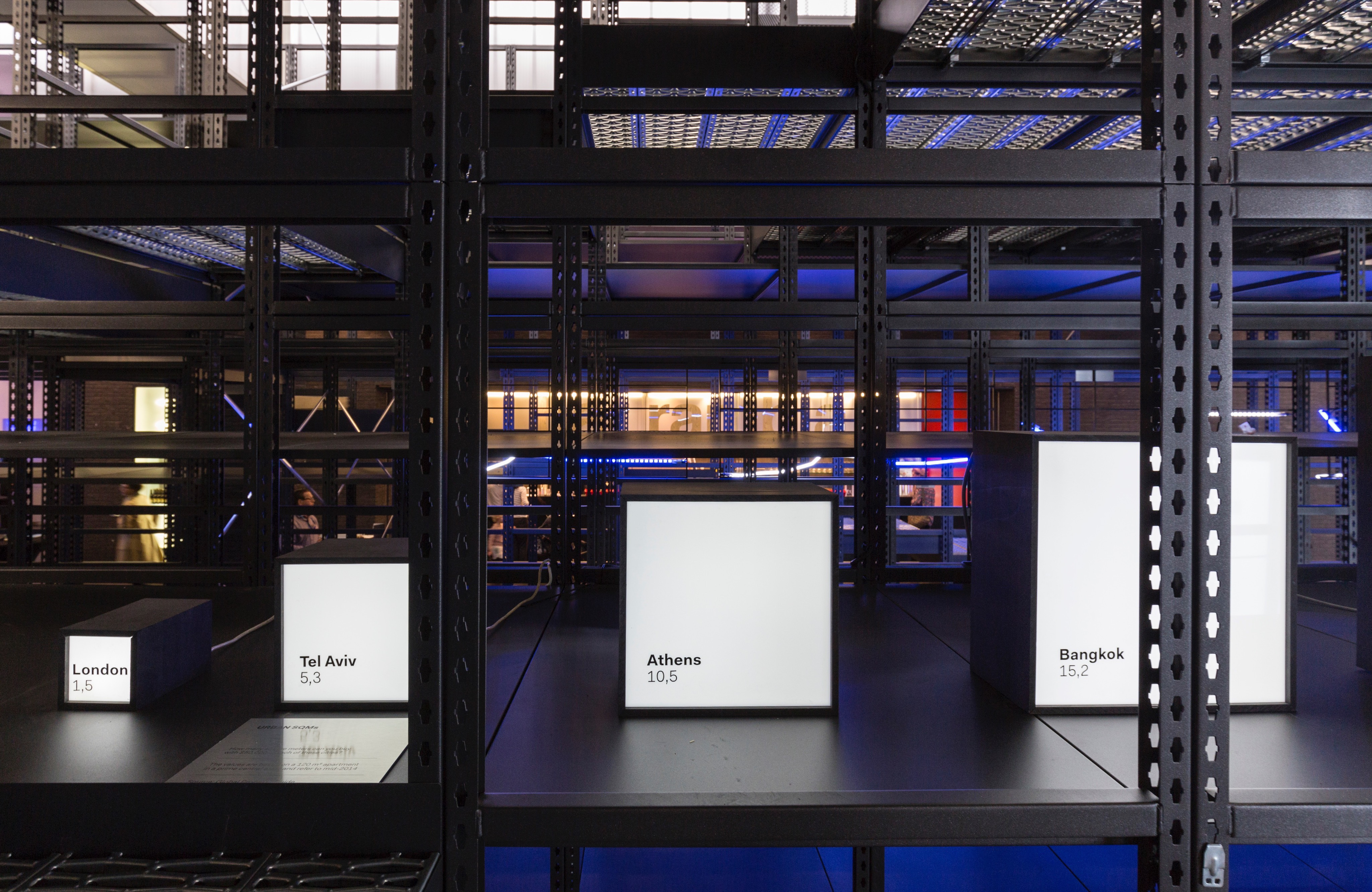 SQM: The Home Does Not Exist is an investigation into contemporary domesticity through multiple platforms, commissioned as the cultural programme of the 2014 Biennale Interieur. Through two exhibitions, an original film, and a book, the standard conceptions of life at home are re-examined based on a context of technological saturation, network culture, economic recession, and political appropriation.
SQM is a research into the condition of this unfamiliar space known as
home—
a speculative assemblage of historical artefacts, moments of contemporary domesticity collected on social mediaand films presented in the
Theatre of Everyday Life
, a temporary installation in the Rambla at Kortrijk Xpo. It investigates different themes that have shaped domestic life in the post-war era, from the kitchen as a space for political rebellion to the bedroom as a space to be sold, from the home as an engine of financial speculation to a stage set for public broadcast.
During Biennale Interieur 2014, the abandoned Broelschool in the centre of Kortrijk became the site of a site-specific intervention combining a physical dérive through the sprawling building with a timeline-based investigation of key events in the history of domestic architecture. For the duration of the Biennale, visitors had the last opportunity to explore the building before it is demolished to make way for the construction of apartments.This transition became an opportunity to critically examine the contemporary condition of domesticity. Space Caviar worked with ten artists, designers and architects from different countries to take part in the
Broelschool Demolition Workshop
throughout which participants collectively designed and built a path through the building, while creating a series of graphical and physical interventions on the architecture of the school. The work uncovered hidden aspects of the building and its history, interspersing them with fragments of text and data related to the history, politics and economics of domesticity. Using the building itself as a source of reusable material, the workshop became an opportunity to publicly reflect on architecture's life-cycles and the shifts in the economies it embodies.
By Space Caviar (Joseph Grima, Tamar Shafrir, Andrea Bagnato, Giulia Finazzi, Martina Muzi, Simone Niquille)
Biennale Interieur
Kortrijk, Belgium
17 – 26 October 2014